Our Team
Shae Bynes, Founder and Chief Fire Igniter
Shae Bynes is a passionate storyteller, best-selling author, engaging teacher and mentor whose life and business were completely transformed through the power of encountering the unrelenting love of God. She is on a mission to help people experience God's best in their business and family lives.
Both a minister and business owner, Shae equips and ignite entrepreneurs in the marketplace, as well as married couples inside and outside of the bedroom (through a growing marriage ministry with her hubby and high school sweetheart Phil).
Shae is a native Floridian and admittedly addicted to sunshine and water. She happily calls the Fort Lauderdale area her home and cherishes her roles as wife and mom of 3.
If you'd like to have Shae Bynes speak at your upcoming event, click here.
---
Alicia Hommon, Local Small Groups Program Director
Alicia's heart for Jesus and passion for sharing him with others in the marketplace is one of many things we love so much about her.  As our program director, she helps to support and grow our team of local small group facilitators who are creating safe, supportive, and authentic environments for Kingdom entrepreneurs to thrive and impact their cities.
Alicia is also the owner of The Laughing Place Bakery where she provides a place for individuals and families to connect over delicious treats in a loving environment. Alicia resides in Kansas City, MO and is a devoted wife and mother of three.
---
Our Igniters Mentoring Team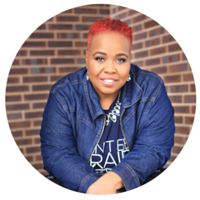 Latara V Bussey
LaTara is a beast at helping visionaries, entrepreneurs, and ministry leaders in the areas of vision casting, story telling, and emotional healing.  She has a God-given ability to reach the soul of a person and evoke them to transform in any area.LaTara knows the importance of going deeper into what God has for you because of her own journey of walking life obediently faithful to the call. After a 10 year stint as an online marketer, business coach and trainer she made a huge leap herself into her current work and has never looked back.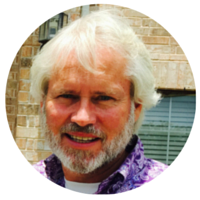 John Hagan
John knows what it means to start and grow a thriving business by implementing kingdom principles. He is the owner of M5 Enterprise, Inc which owns and operates multiple Golden Chick franchise restaurants. He is also the owner of RPX Limited which handles the construction for his restaurants. John is passionate about the kingdom and believes his calling is not only to build it but to also help others understand and implement the kingdom principles that have been revealed to him. He lives in Cleburne, TX with his wife Leslie of 32 years. He has 3 children and 3 grandchildren.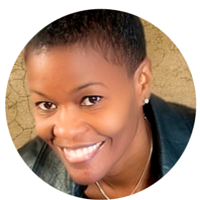 Desireé Harris-Bonner
Desireé transitioned from the executive corporate world to the wild adventure of full time entrepreneurship, completely led by the Holy Spirit. She understands transition and understands the faith walk it requires. She is a Managing Partner of her global firm, DHBonner Virtual Solutions, LLC, where she provides ghostwriting, indie publishing and graphic design support to international organizations, worldwide ministries, and independent solopreneurs.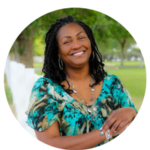 Dr. Tony Robinson
Tony is a prophetic advisor and life coach to leaders, entrepreneurs, and creatives that serve from the heart. Over the past 20+ years she has helped an extensive number of marketplace leaders gain clarity, get empowered, and get unstuck so they can move forward in a bold and courageous way in both life and work. She lives in Las Vegas, Nevada and enjoys spending time with her good friends and 4 adult children.
---
Jennifer Holstad, Administrative and Program Assistant
Jennifer has been providing administrative services to small business owners for over 20 years and we are so very blessed to have her as a part of our team as our administrative and program assistant.
Jennifer lives in beautiful Phoenix, Arizona with her loving husband. In her free time she enjoys jigsaw puzzles, Sudoku, and spending time with family and friends.