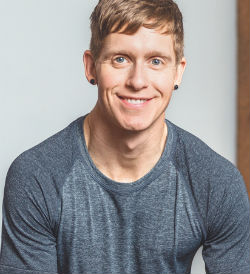 In today's podcast, Shae Bynes speaks with certified personal trainer and life coach Dave Smith of MakeYourBodyWork.com. Dave candidly shares his journey of shifting his mindset to marketplace ministry plus the lessons he's learned along the way as God has increased his influence and platform in the fitness industry.
Episode Length: 34 minutes
Right click and save as here to download the episode to your computer
Mentioned in Today's Episode:
Subscribe to us on iTunes or Stitcher to make sure you never miss an episode! We greatly appreciate you taking the time to rate or review or podcast on these platforms as well! It really helps us to get the message of Kingdom Driven entrepreneurship to other potential listeners across the world. Thank you!