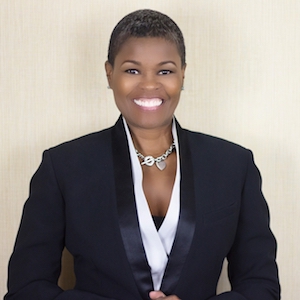 "I was asking Daddy 'What's next?' and He said 'What's in your hand?'"
Today's guest Desiree Harris-Bonner of DH Bonner Virtual Solutions never considered entrepreneurship as part of her journey, but after being laid off five years ago from a thriving corporate career spanning three decades, God had a new adventure and assignment for her in the marketplace.
Enjoy this conversation as Chief Fire Igniter Shae Bynes speaks with Desiree about following and trusting God into the unknown, partnering with the Holy Spirit in daily business operations, and embracing both natural and spiritual gifts to serve others well.
Episode Length: 30 minutes
Right click and save as here to download the episode to your computer
Mentioned in Today's Episode:
The Kingdom Driven Enterpreneur's Guide to Debt Free Business
Become a Partner with Kingdom Driven Entrepreneur!
Subscribe to us on iTunes or Stitcher to make sure you never miss an episode! We greatly appreciate you taking the time to rate or review or podcast on these platforms as well! It really helps us to get the message of Kingdom Driven entrepreneurship to other potential listeners across the world. Thank you!