Igniters Mentoring Program
Igniters Mentoring Program
Where life-changing mentoring and authentic community collide
for Kingdom impact in the marketplace
REGISTRATION IS CURRENTLY CLOSED!


Join our waiting list to be notified for our next round



This is Shae Bynes, Founder and Chief Fire Igniter of Kingdom Driven Entrepreneur and I'm excited that you've reached this page to learn more about the unique mentoring experience we provide to aspiring and current marketplace leaders.
Igniters is a life-changing mentoring program and community that helps you and your business thrive in partnership with God while having greater Kingdom impact.
Have you been thinking any or all the following….
"I need a safe and grace-filled place to grow and thrive in my entrepreneurial journey in partnership with God."
"I need clarity of purpose with my business and boldness to pursue what God has destined for me."
"I desire community and accountability with entrepreneurs of like mind and heart for the Kingdom of God and doing business His way."
If so, this just may be the mentoring program for you.
---

The Igniters Mentoring Program is life long program! While there are specific aspects of the program that will last for the first 3 months only, you'll be connected to the growing Igniters mentoring family for as long as you'd like to be….and our hope is that is for years to come!
The heart and purpose of Igniters Mentoring Program is for you to experience the following:
• To be AWAKENED to God's entrepreneurial calling within you and have greater revelation of His heart concerning you.
• To get ALIGNED with your spiritual gifts and integrate them within your work, allowing you to be of even greater impact to those you serve.
• To be ACTIVATED and held ACCOUNTABLE to work by God's supernatural grace and boldly take Holy Spirit led risks in the marketplace assignment that has been uniquely set aside for you.
• To be AFFIRMED in your call from God by a like-minded community of leaders that will embrace, respect, and encourage your differences.
With Igniters, you'll truly experience the love, support, safety, and resources made available through an authentic covenant community. You will experience God at work in your life and business in deeper ways and be transformed.
The next round of Igniters begins on Monday, April 2.
Here's what you can expect during the first 3 months:
One-on-one mentoring sessions with an Igniters mentor (twice monthly)
Live Video Conference Group Mentoring Gatherings led by Shae, your Chief Fire Igniter
Reading assignments and weekly challenges (plus accountability to do it!)
Opportunity to connect with Shae and other Igniters through a private Facebook group
….Plus connect in person at Igniters Gatherings!
Yes, there will be an opportunity to connect in person as Shae hosts exclusive 3-day Igniter Gatherings. These events happen twice annually, and once you join Igniters you're invited to participate in every single one.
The Gatherings are optional but needless to say they are highly recommended as they are transformational experiences!
….But again….it doesn't stop after 3 months! 
Does a family only connect for 3 months?!? No! So we don't do that either.  While the initial one-on-one mentoring and weekly challenges will last for 3 months, you will have ongoing LIFETIME access to the following:
Live Virtual Group Mentoring Gatherings led by Shae, your Chief Fire Igniter
Private Facebook Group
Exclusive Igniters Gatherings (live in-person events twice annually)
Igniters Book Club led by Shae
Igniters Circles (Industry focused Mastermind Groups)
"Stay Ignited" Individual Coaching
….and other goodies that will be made available exclusively to the Igniters mentoring community.
Like one of our Igniters Sheila Lyon Hall says "One of the beauties of being an Igniter is that you never "graduate" out of the program. Your membership is lifelong … as is your spiritual walk with the LORD. The Igniters Mentoring Program is there to help light your path, hold your hand and stoke the embers of the fire that only you can ignite in the marketplace."
Meet the Igniters Mentoring Team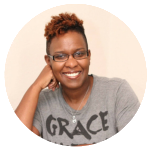 Shae Bynes
As you probably know, I'm the Founder and Chief Fire Igniter of Kingdom Driven Entrepreneur. I take my role as an Igniter very seriously. This has earned me many nicknames from those who have been in the Igniters mentoring program including, "Purpose Pusher", "Mama Shae", "Holy Spirit Pyromaniac", and even "Mean Mentor" (but it was said with love, I promise…) My prayer is always that the Lord gives me HIS eyes and HIS heart concerning those I mentor, and God has truly delivered.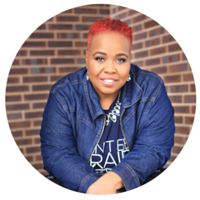 Latara V Bussey
LaTara is a beast at helping visionaries, entrepreneurs, and ministry leaders in the areas of vision casting, story telling, and emotional healing.  She has a God-given ability to reach the soul of a person and evoke them to transform in any area. LaTara knows the importance of going deeper into what God has for you because of her own journey of walking life obediently faithful to the call. After a 10 year stint as an online marketer, business coach and trainer she made a huge leap herself into her current work and has never looked back.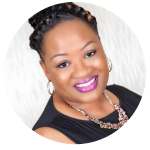 Tiffany Elder
Tiffany is a compassionate motivator to aspiring Kingdom entrepreneurs. She is the owner and founder of three successful small businesses: Aisha Tiffany Skin Studios (Beauty Services),  ICON by Aisha Tiffany (Jewelry, Makeup, and Fragrance Line) and Kingdom Culture Consulting. Her desire is to see the people of God blessed and living out their true destiny and fulfilling God's purpose for their lives. For the past 10 years, she has consulted and counseled many current and aspiring entrepreneurs.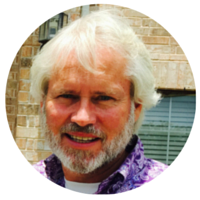 John Hagan
John knows what it means to start and grow a thriving business by implementing kingdom principles. He is the owner of M5 Enterprise, Inc which owns and operates multiple Golden Chick franchise restaurants. He is also the owner of RPX Limited which handles the construction for his restaurants. He recently opened his own restaurant Hagan's Handcrafted Burgers and Sides. John is passionate about the kingdom and believes his calling is not only to build it but to also help others understand and implement the kingdom principles that have been revealed to him. He lives in Cleburne, TX with his wife Leslie of 32 years. He has 3 children and 3 grandchildren.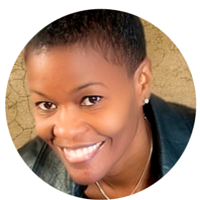 Desireé Harris-Bonner
Desireé transitioned from the executive corporate world to the wild adventure of full time entrepreneurship, completely led by the Holy Spirit. She understands transition and understands the faith walk it requires. She is a Managing Partner of her global firm, DHBonner Virtual Solutions, LLC, where she provides ghostwriting, indie publishing and graphic design support to international organizations, worldwide ministries, and independent solopreneurs.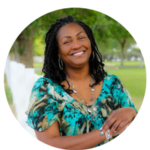 Dr. Tony Robinson
Tony is a prophetic advisor and life coach to leaders, entrepreneurs, and creatives that serve from the heart. Over the past 20+ years she has helped an extensive number of marketplace leaders gain clarity, get empowered, and get unstuck so they can move forward in a bold and courageous way in both life and work. She lives in Las Vegas, Nevada and enjoys spending time with her good friends and 4 adult children.
---

This isn't a business coaching or consulting program on tactics and strategies such as marketing campaigns, product and service development, pricing, client attraction and retention, etc. If that's what you're looking for, this isn't it.
This is a mentoring program that is focused on encountering God at greater levels, cultivating a spirit of boldness for city or industry transformation, renewing mindsets for risk taking by actually taking risks (Heaven rewards risk!), working by grace vs. grind, recognizing and integrating spiritual gifts into business, and igniting God-given dreams.
Reading the assignments, doing the challenges, reporting back to the community to share some good news, and participating in all of what the program has to offer is KEY. If you're not looking to be stretched and/or you're unwilling to be held accountable, this also isn't for you.
---


I'm so glad that I made the sacrifice and investment to join the Igniters Mentoring Program! I have to say that if it wasn't for this program, I wouldn't have been able to unlock the potential and treasure that was laying dormant on the inside.  Because of the mentoring, I have started Transitional Accountability Program (TAP) that helps men and women transition from prison to society. My program recently has been named the GO-TO program in 2 counties." ~Jarrod Dunn
---

I knew some things in my life needed to be shifted and shaken. I needed someone who could push me with love AND be inspired by Holy Spirit. Shae was just the person that God used to do that. If you are thinking "This sounds interesting or maybe, but I'm not sure," then it's for you. Igniters will be the spark to ignite you to the next place you are going and you will go forward in your destiny. My life has NOT been the same! ~Karin Campas
---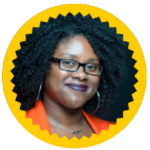 The Igniter's Mentoring Program did just what the name said: it ignited me in my Kingdom assignment in business. Before joining the program, I knew I was called to the marketplace but didn't really understand what it meant to operate from a Kingdom perspective and with God fully at the helm. I not only got clear on what it meant for me to do business God's way, but I actually began living out those principles and it's made a tremendous impact on me and those around me. I know this sounds cliche, but Igniters changed my life! ~Keeyana Avery
---

I have grown so much through this program! I'm more solid in my identity and EXCITED for where God is taking me! I experience a total mindset shift–about working from GRACE and REST as well as about how I manage finances. Igniters Mentoring was the BEST business decision I have EVER made–DO IT! You will get so much more from your investment than you could ever imagine!~Trisch Richardson
---

Since joining Igniters, my relationship with the Lord has gone to a whole new level. God gave me the most amazing mentors and I found my peeps! I have the least amount of clients I've ever had in my business and I'm not working as hard yet I'm still making the same amount of money as I was when I was grinding. The Bible says iron sharpens iron. This is what I find with my fellow Igniters. We sharpen each other.  ~Angee Robertson
---

There's a one-time $495 investment for the Igniters Mentoring Program. You can either pay it all upfront or in 3 monthly payments of $165. This investment will include your individual mentoring calls, virtual group mentoring, exclusive invitations to Igniters face to face gatherings, and all needed reading materials…and don't forget, the value continues for as long as you choose to stay plugged in to the community for years to come. (Note: An additional $30 one-time fee will be added for those outside of the U.S. due to increased international shipping costs for materials)
Sorry, Registration is currently closed.
Join our waiting list below to receive notification of our next opening (and receive early bird perks!)