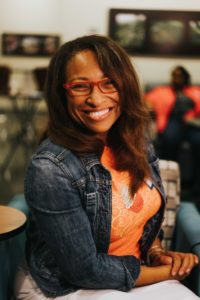 On today's podcast, Shae Bynes speaks with Mignon Francois, CEO and Director of Joy at The Cupcake Collection. This Kingdom Driven Entrepreneur took the last $5 she had to her name, turned it into $60, then to $600, and over the following decade into a multi-million dollar, debt free, and award-winning bakery.
Enjoy our conversation about how she partnered with God to create an enterprise that has and continues to do more than she ever dreamed.
Episode Length: 37 minutes
Right click and save as here to download the episode to your computer
Mentioned in Today's Episode:
RELATED PODCAST EPISODES:
Subscribe to us on iTunes or Stitcher to make sure you never miss an episode! We greatly appreciate you taking the time to rate or review or podcast on these platforms as well! It really helps us to get the message of Kingdom Driven entrepreneurship to other potential listeners across the world. Thank you!