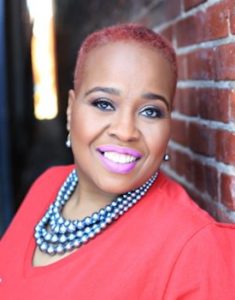 While God's presence is with us always, there is power in the pursuit of His presence. Today's podcast guest LaTara V. Bussey (Founder and Director of Color Your Soul and Emerge Publishing) knows this truth intimately. As LaTara's friend and mentor for the past few years, I'd noticed a significant shift in her life and business and wanted to discuss it as I knew her testimony would be a blessing to others in business. We cover quite a bit including how praying in tongues (or as she says "speaking that strange language") transformed her mind and business despite her initial hesitations and why her recently launched ministry isn't called a ministry.
Episode Length: 37 minutes
Right click and save as here to download the episode to your computer
Mentioned in Today's Episode:
Partner with KDE (monthly or one-time)
Subscribe to us on iTunes or Stitcher to make sure you never miss an episode! We greatly appreciate you taking the time to rate or review or podcast on these platforms as well! It really helps us to get the message of Kingdom Driven entrepreneurship to other potential listeners across the world. Thank you!