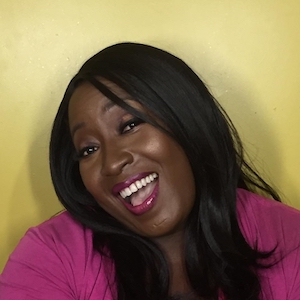 In today's podcast, Host Shae Bynes speaks with tech maven and social media strategist Webly Alfred.
Webly was working in her business as a fitness instructor and personal trainer, but the challenges of a divorce resulting in unexpected single motherhood and little to no income led to a difficult season of her life.
In the midst of her challenges, God spoke and she allowed the Holy Spirit to teach her, convict her, and guide her through a tough season and now she's on the other side and growing in God and growing in business. She was generous to share her story candidly to help others who may currently be experiencing similar challenges. Listen and enjoy!
Episode Length: 26 minutes
Right click and save as here to download the episode to your computer
Mentioned in Today's Episode:
Firestarter School – Get the first 5 lesson modules free
Subscribe to us on iTunes or Stitcher to make sure you never miss an episode! We greatly appreciate you taking the time to rate or review or podcast on these platforms as well! It really helps us to get the message of Kingdom Driven entrepreneurship to other potential listeners across the world. Thank you!